Scott Trunkhill runs the
corvair.us website
that's filled with photos and videos he's taken at the countless racing events he's attended. His equipment is quite nice, and he takes great shots. I've borrowed photos from his site for this blog before and today's CPotD another occurrence.
Currently, hundreds of Corvairs have converged on Cedar Rapids, Iowa for the CORSA national convention. One of the convention's events is the autocross which was held a couple of days ago. Thanks to Scott's perseverance and the miracle of the web, photos from the event are already
posted for all to see
. I really like the paint scheme on today's CPotD, Scott Ridderman's ultra-clean LM. I may have to consider a black over orange paint scheme for Betty.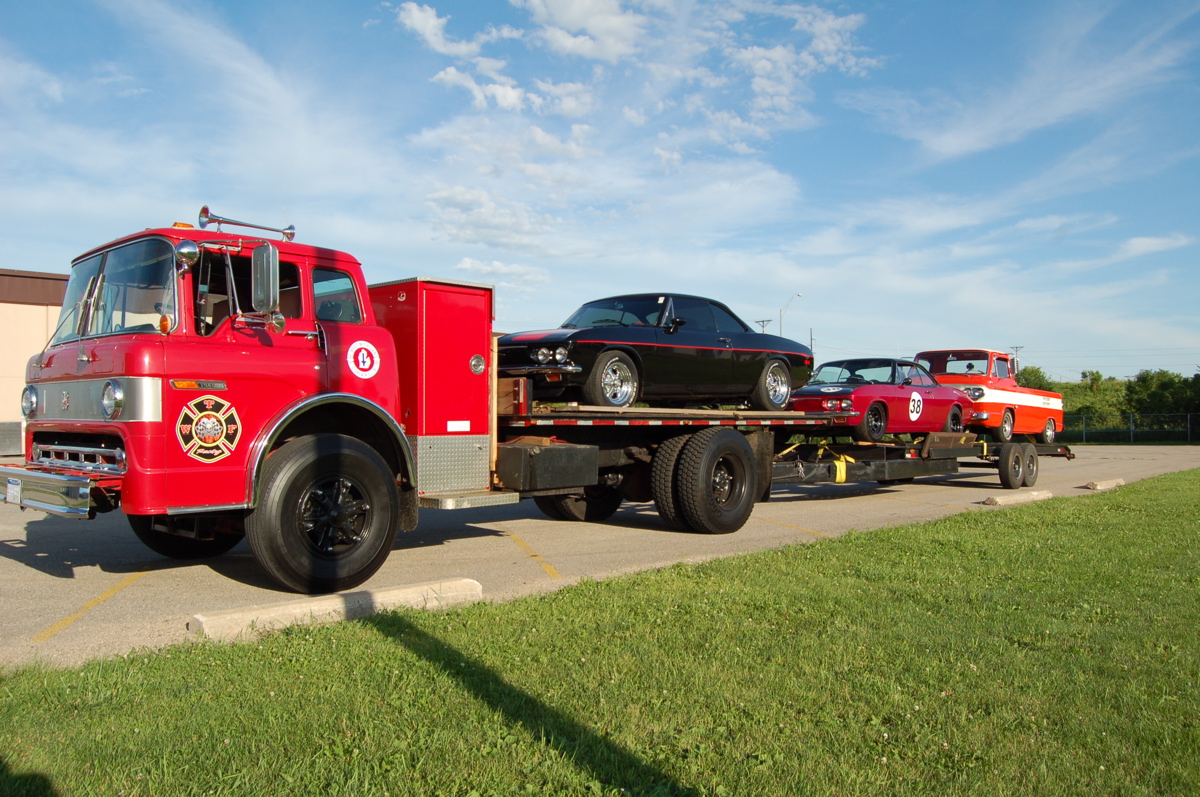 Scott is part of a race team that recently bought an old fire engine and converted it into an awesome race team hauler. Check out
this posting on the CorvairCenter forum
for the story and pictures.