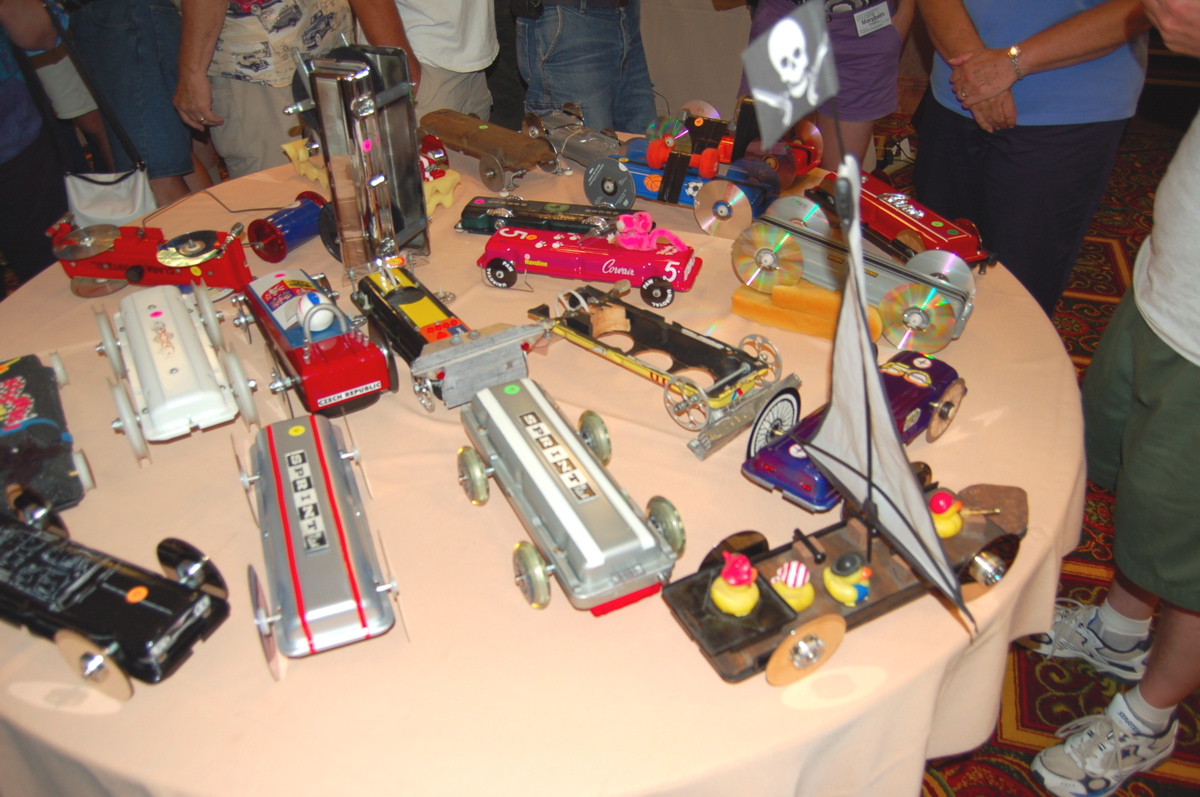 With the CORSA convention in full swing, today's Wacky Wednesday CPotD is another Scott Trunkhill photo taken there a couple days ago. This shot shows a collection of valve cover racers. This fun event has been part of the convention, and many other Corvair get togethers, for years. The official rules are:
Construction: Must include a Corvair Valve Cover
Weight: Five pounds maximum
Width: Eight inches maximum
Length: 18 inches maximum
Motivation: gravity propelled only. No aux. power such as electric motors, pyrotechnics, or JATO rockets.
There are other photos on Scott's website of this year's competition. You can see that many of the participants are children. I have fond memories of Pinewood Derby racing when I was in Cub Scouts. In fact, I've got two of my cars sitting in front of me on my desk at work. One obviously reflects the help I received from my dad, while the other is quite crude showing I refused any fatherly assistance.

If I ever make it to a convention, I wonder if I'll be inspired to create a racer of my own, and will it be worthy of the Hughes name.